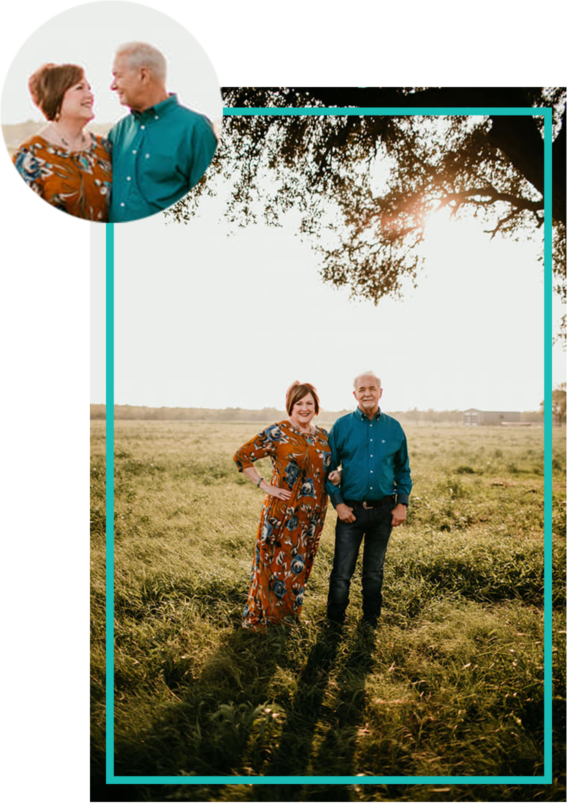 Founding Pastors
Pastors Layne and Pamela founded NLF in 1994 with a vision to see the Kingdom of God come and His will be accomplished on earth as it is in Heaven.
With a passion for the presence of Holy Spirit and a love for God's people they have experienced the blessing of pastoring a transgenerational church for the past twenty-three years.
Their love for all generations walking hand in hand as modeled by Joshua and Caleb is the heartbeat of NLF today. Their mandate to the Joshua generation has always been, "Our ceiling – your floor."
Pastor Layne loves riding his Harley and Pamela is on staff at Resolute Health Hospital in New Braunfels as the Pastoral Care and Volunteer Coordinator. Their favorite thing to do is spend time with their three grandchildren.
Senior Pastor
Pastor Chris Larson is from Florence Alabama and attend Texas Bible Institute. After his move to Seguin he was installed as the Youth Pastor in 2006. He passionately served as youth pastor for over ten years with a mission to encourage the next generation to enthusiastically pursue a relationship with God; and to seek to live up to God's standard.
Pastor Chris and First Lady Chelsey married in 2007 and have four amazing children. Pastor Chris became the senior pastor of our church in July of 2017. With his wife, children, and founding pastors working alongside him, he faithfully leads Gods children at New Life Fellowship church.